By this time of year, most of us are going a little crazy from all the holiday hits on the radio. You can probably recite them all better than naming what you ate yesterday, but I guarantee that you've never heard 'The 12 Days of Christmas' like this before…
When you think of Christmas and all December traditions, jokes and laughter don't usually come to mind. However, we know well here at LifeDaily that any time you've got the camera rolling on the kids, you're guaranteed to catch something hilarious.
That couldn't be more accurate in the video below, which was first published a few years back. Although we don't know much of a backstory for the cute carolers in the clip, it's clear that the group of kids' holiday play didn't exactly go as planned.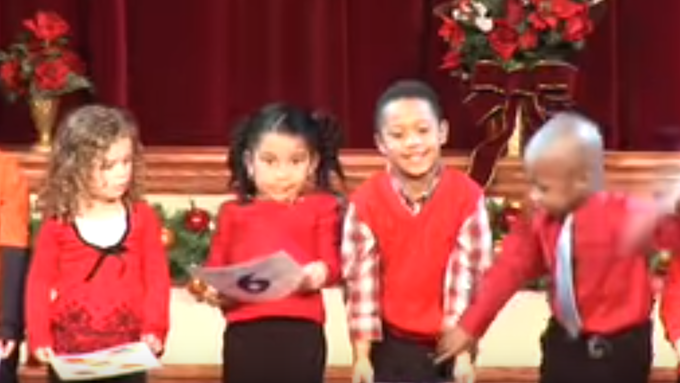 [Source: YouTube]
In the hysterical video from RCCM International, a Christian ministries group in Rochester, NY, we see the adorable little ones take the stage to perform the holiday favorite for their loved ones, all the way from 12 drummers drumming to that infamous partridge in a pear tree.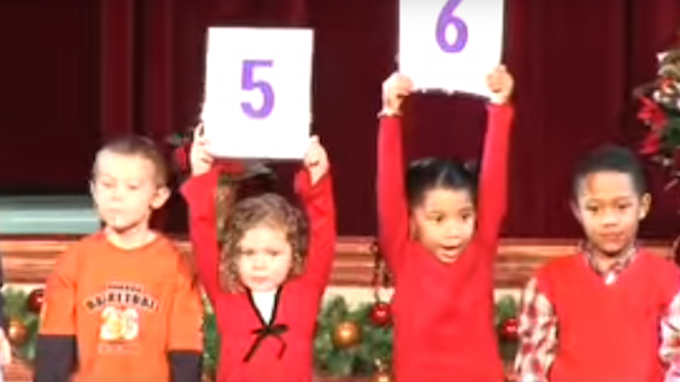 [Source: YouTube]
However, it quickly took an unfortunate turn and became a hilarious and unforgettable treat. 
[Source: YouTube]
Please SHARE this video with your friends on Facebook to make someone laugh today!
[Featured Image: YouTube]