It's just as well the Dutch are the tallest people in the world, a quarter of the country is below sea level
A random couple of facts, we know but we wanted to get your attention. You see, there's a lot more to Amsterdam than tulips and red lights… A whole lot more. Amsterdam is one of the most liberal, picturesque and vibrant cities in the world and has a lot to offer its visitors.
There's a lot more to Amsterdam than you might think. You just need the inside info from those in the know
Having lived myself in Amsterdam for a short stint a few years back I have been looking forward to writing this article. When you visit a city as a new tourist you see it in a slightly superficial way and don't get to experience all the wonderful things the locals do. Read this article carefully before you make your trip to Amsterdam, I guarantee it will enhance your visit there greatly.
1: The Albert Cuyp Markt
You can't visit Amsterdam without tasting real Dutch Herring with pickles and poffertjes (little dutch pancake thingies) with sugar. The Dutch are passionate about their delicacies and you must be sure you try them all. A great place to get the very best produce is the Albert cuyp markt situated in the pretty De pijp area of the Oud-zuid district and named after the well known 17th century painter Albert Cuyp. You can get anything there from clothes to cameras to fresh food. In this large outdoor market you can purchase just about any of the wonderful dutch cheeses as well as a large range of licorice called "drop". Prices are reasonable and make sure you get there early in the morning for the very best pickings.
Check out some of the reviews of the market on trip advisor.
2: Katsu Coffeshop – (Right next to the Albert Cuyp Markt)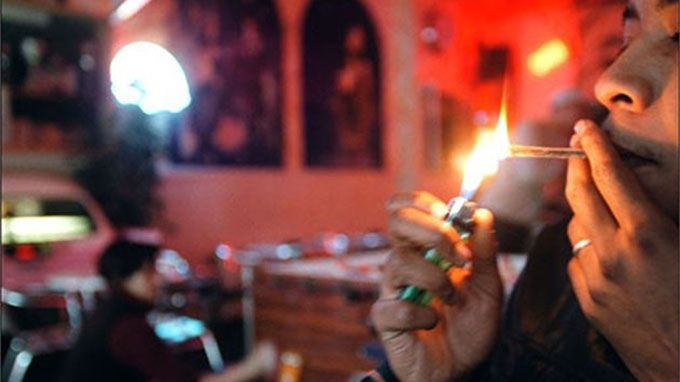 Ok, we're talking Amsterdam here so this type of "coffeshop" serves more than just coffee. Even though you can get some great, freshly brewed strong dutch coffee here you can also purchase high grade marijuana and cannabis from the "bud-tender" legally. Pot has an interesting status legally in Holland and is somewhere between decriminalized and semi-legal for personal use. This is one of the best coffeshops in Amsterdam and has a great range of the best quality marijuana available.
You can find more information and the exact location on the Katsu Website.
3: The Linnaeusstraat Pub Crawl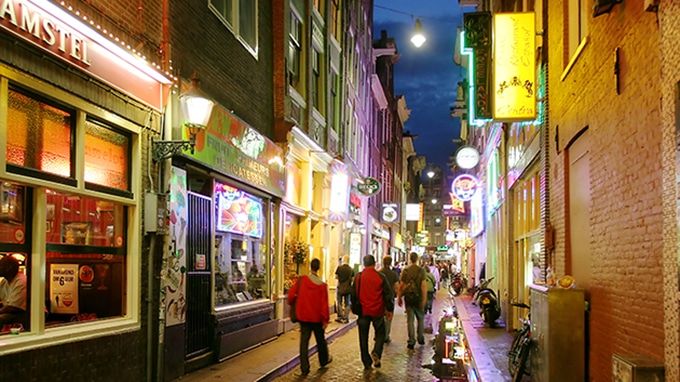 Among other things the Dutch are famous for their love of beer, producing and drinking it! They also know how to drink and I think you also need to know where to drink. Situated near to the Oosterpark stretching about half a mile are a great few pubs and bars that you must check out if you want to grab some cold beer and soak in the ambience of the nightlife in Amsterdam. I'm gonna move on to the next location and leave you with this very useful link to an article by Gerben Broens of spottedbylocals.com. It will give you a list of 6 fantastic spots on the Linnauesstraat to visit and their addresses.
4: 't Nieuwe Diep – Flevopark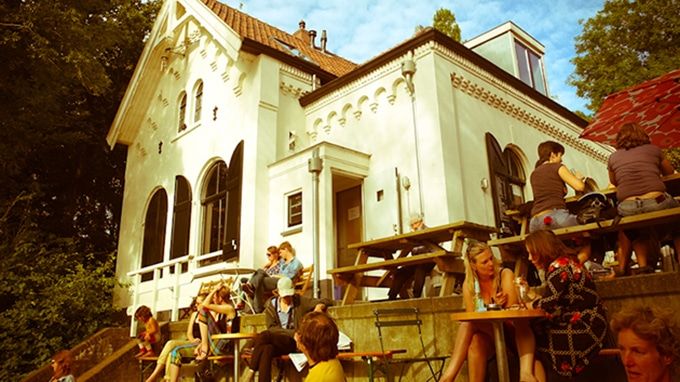 This Idyllic spot is located a tram or bike ride (if you're feeling fit) away from the bustle of Amsterdam. Set neatly in the middle of the flevopark this is a favorite summer spot for the locals and is a great place to visit if the sun shines. The structure is a converted water pumping station and is now a distillery and cafe. "Jenever" is produced here, a strong liquor popular in the Netherlands and Belgium which is available for purchase in a variety of fruit flavors.
5: The Artis Zoo
I always had an affinity for animals and being born in London I was lucky enough to grow up near to the glorious London zoo. When I lived in Amsterdam though I was sure to visit the Artis monthly at least. I can't explain it but there was something special about this zoo for me. The fact it is a lot smaller than the Zoo in London makes it more intimate and less mobbed with people. It's a great place to relax and the animals they have there are all well kept and responsive to crowds.