TFC1 Ennis and his K9 Tek were patrolling an abandoned area in Southwest Atlanta, which is known to be a stolen car dumping ground. 
Although they didn't find anything they were looking for- stolen vehicles or suspects, they did find three tiny puppies with no mother in sight. It appeared that the unwanted pups were dumped in a briar patch and Trooper Ennis knew no one had any intention of coming back for them.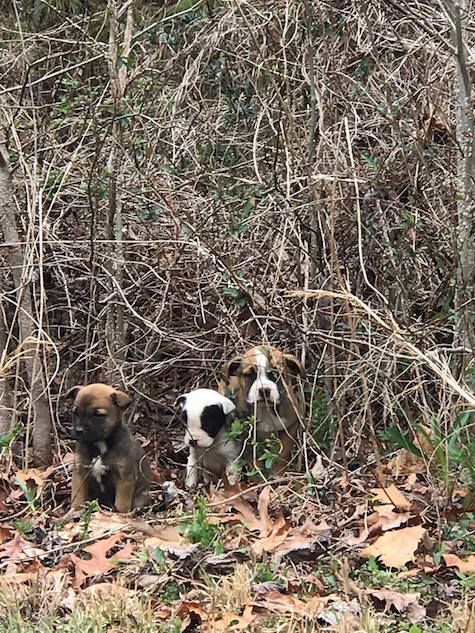 Ennis knew the best thing to do was to bring the pups back to the Georgia Department of Public Safety headquarters to warm them up. With the help of his trusty K9 partner Tek, they loaded the puppies into the vehicle and brought them to the headquarters. 
The Georgia DPS shared the adorable pups on Facebook with a note, "A trooper never knows what he may encounter on a shift, but a day with puppies is a good day." We totally agree! Thanks to Trooper Ennis and K9 Tek for giving these adorable puppies a second chance at life!
Of course, these absolutely adorable puppies were adopted immediately, and we are so thankful that Ennis was in the right place at the right time. 
How any pet owner could dispose of an animal in such a cruel way is something we just don't understand. Instead of dumping innocent animals in a stolen car dumping group, the owner could have taken the pups to a local shelter or animal control center. Unfortunately, officers do not have any information on the pup's previous owner. 
The good news is, the puppies are safe and have already been placed in their forever homes! What a happy ending to a story that could have ended tragically! 
If this rescue story touched your heart, please SHARE it with your friends and family on Facebook!
[Featured Image Credit: Georgia Department of Public Safety/Facebook]