Nursing doesn't just happen to be one of the most rewarding and exciting careers, it also happens to have some of the most available jobs on the market today. If the capacity for using your skills to have a life-changing effect on your patients weren't enough to grab your attention, there's more as well.
Nursing can, of course, be challenging, both physically and emotionally, but it comes along with great benefits and phenomenal job security. And while it may seem that such a lucrative, enriching career is difficult to break into, that is actually pretty far from the truth. You can complete your nursing education in a relatively short amount of time and at a more-than-reasonable cost…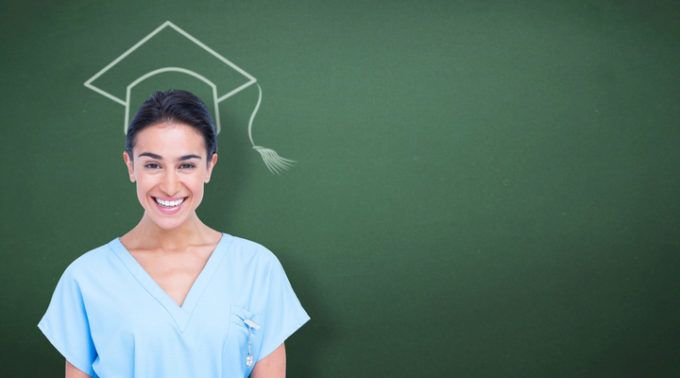 1. Securing a Position
There is a reason that nurses always seem to be in such high demand. Unlike other fields, nurses are needed in a number of different care centers. They work in hospitals, clinics, schools, and doctors' offices. Nursing also happens to be one of the only recession-proof professions out there in the world today. Even if the rest of the economy slumps, nursing doesn't.
Nursing was one of the most secure jobs of the past two years and the US Bureau of Labor projects that rates of employment for nurses will grow by at least 16 percent over the next 6 years.
2. Flexible Schedule
People seem to have this misconception that nursing goes hand-in-hand with long, grueling hours and inflexible scheduling. As it happens, nursing schedules are actually more flexible than those of most other traditional jobs.
This is because most nurses get to choose the shifts and hours they prefer. If they are a morning person, they can work early mornings, while night owls can work overnight shifts. Nurses can even stack their shifts, working 10-plus hour shifts for 3 days on and 4 days off it they prefer to have longer weekends. It's all entirely up to you.
3. Student Debt Loan Forgiveness
Just because college tuition may be on the rise doesn't mean that nursing school debt is following the same trend. Nursing students take on loans just like everyone else, but many of these debts can be forgiven after graduation by way of scholarships, forgiveness programs, or special grants.
The federal government will even step in and forgive loans for those working in military hospitals or other such government facilities. Peace Corps nurses who working in impoverished communities for a time also qualify to have their loans forgiven.
4. Worldwide Opportunity
Odd as it may sound, nursing can help you see the world. If you're the kind of person who wants to travel rather than staying in a single hospital, then nursing can afford you that opportunity.
Travel nurses move with athletic teams all over the world. Doctors Without Borders and the Peace Corps travel to all manner of exotic international destinations to help people. Which means that your nursing degree can be used to help people anywhere in the world.
5. Online Courses
Despite all the benefits, nursing has a pretty challenging curriculum. There is good news, however. Many programs allow you to do much of your studying online. That means that it may be easier than ever to achieve that degree; even whilst doing your nursing practicals and working a full-time job.
Online classes make it even easier for budding nurses to get their foot in the door. Why pay out more than $10,000 a semester to earn your BA or BS. online courses will allow you to get a head-start on much of the competition.
Start Earning Your Nursing Degree
The question remains, how can you get started on a nursing degree of your own? The best way to start is by searching online for a college that suits you. It's important to be aware of the latest research regarding the nursing field and to compare a few offers before settling in to make a final decision.
Luckily. Many universities offer flexible, affordable programs that work around your schedule. Many lower-priced options offer all the benefits of a traditional RN degree without taking on a financial burden.