There's nothing quite like the feeling of waking up on Christmas morning and rushing to see what good old Saint Nick has left under the tree.
Even when you're old and take more joy in giving, that magical feeling never seems to truly disappear.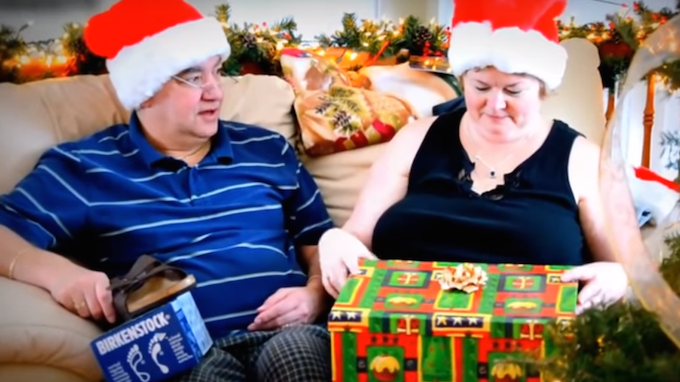 [Source: YouTube]
Yet of all the things a person can put on their wish list: toys, jewels, clothes, and or a new car in the driveway like those holiday commercials, there's really just one thing that can turn even the hardest of hearts into a cuddly kid again.
Nothing beats getting a puppy for Christmas. Nothing. And if you haven't felt it yourself, the following video is all the proof you'll ever need.
While we don't recommend getting your kids a dog just because they're begging for it, we've seen in heartwarming stories like this one about a girl and her horse that sometimes adding a little responsibility to your family life can really pay off.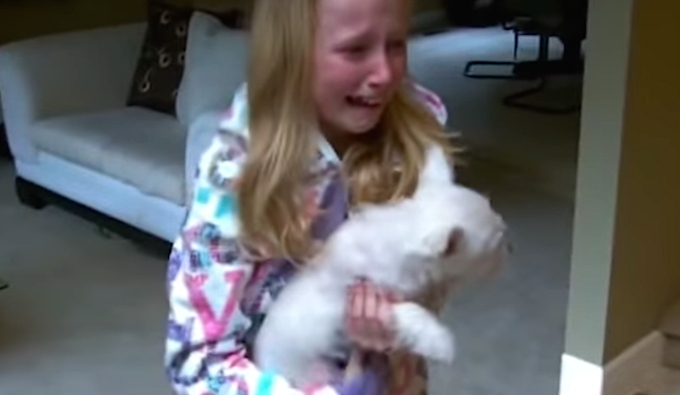 [Source: YouTube]
It also helps that you're setting up your kids for a lifetime of learning about compassion, empathy, patience and friendship…and plenty of adorable moments like these ones.
This video compilation is sure to put a smile on your face and make you want to surprise a loved one with a bundle of joy this holiday season. Just remember to adopt, not shop, when picking a new family member, as there are countless dogs out there who need love this Christmas!
Please SHARE this video on Facebook if you love dogs and want to spread some holiday cheer.

[Featured Image: YouTube]