Since Adobe Unveiled Its Photoshop 1.0 Software In 1990, People Have Been Jacking Up Images With Varying Degrees Of Success. These 17 Bad Photoshop Images Represent The Worst Of The Worst, And That's Why We Love Them.
What does it take to successfully doctor a photo? The short answer: it depends on what you're hoping to accomplish. Want to make a politician look bad? Well, you'll have to be more subtle, preserving as much of the source photo as possible while blending the added element(s) seamlessly. (Or just wait a few extra minutes/hours/days for him to screw up on his own, then take a snapshot and be done with it). However, most people aren't seeking to do any real harm when tampering with images. Instead they play it just for laughs. If that's the case, then you don't have to be as realistic about it.
And since we're happy sorts, we've decided to accentuate the positive with 17 of the funniest bad Photoshop images that we've seen. See if you agree.
1. We've Heard Of Babies Being Born With Hair Before, But This Is Ridiculous.
Source
2. Ever Wondered How Freaky Friday Might Have Turned Out Had The Stars Been President Obama And His First Lady? This Bad Photoshop Solves That Little Mystery.
3. We're Giving This Guy A Pass On His Crappy Photo Editing Skills. Having The Brass To Rock That Cookie Monster Hat Means This Guy Can Have Whatever Abs He Wants.
Source
4. Okay, So This One Is More Terrifying Than Funny. Either Way, There's No Danger Here Of Fooling Anyone.
Source
5. Actual Photo.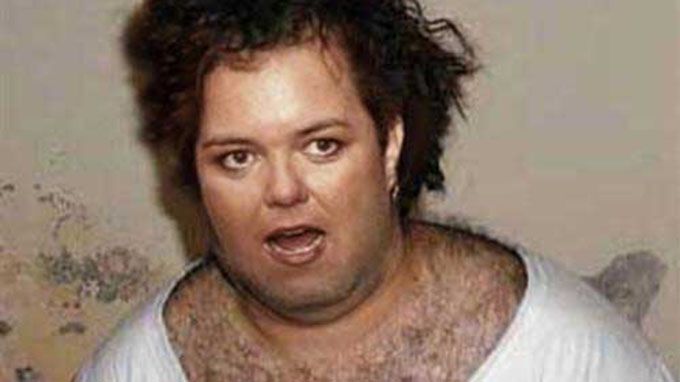 6. All Right, We're Gonna Have To Call BS On This One.
Source
7. Now That's More Like It.
8. This Does Not Look Like The Raiders Of The Lost Ark We Remember.
Source
9. History Is Already Starting To Be Kinder To Former President Bush, Who Surpassed President Obama For The First Time In Approval Ratings, According To A Recent Gallup Poll. However, It Wasn't Long Ago When Americans Thought Of Him Like This:
Source
10. Ever Wondered What The Lovechild Of Nicolas Cage And Jabba The Hutt Would Look Like? Your Answer:
11. Everyone Hates A Big Head.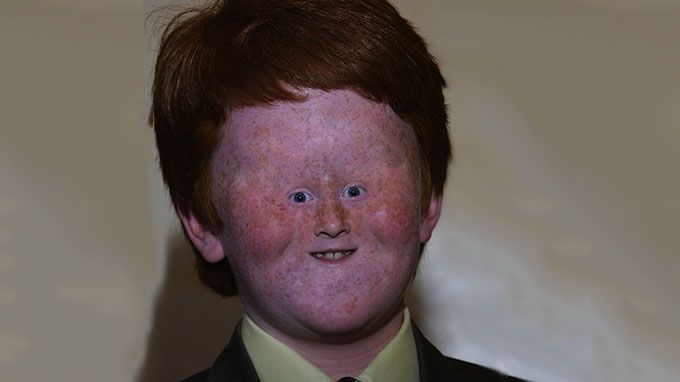 Source
12. That's Me Skydiving. No, Seriously.
Source
13. Nothing More American Than Killing Terrorists And Eating Pancakes. And Sausages.
Source
14. Not Casting Mr. Bean As Obi-Wan Kenobi In The Star Wars Prequels May Have Been The Only Wise Choice George Lucas Made With Those Films. However, We Would Have Preferred Rowan Atkinson In Place Of Jar-Jar.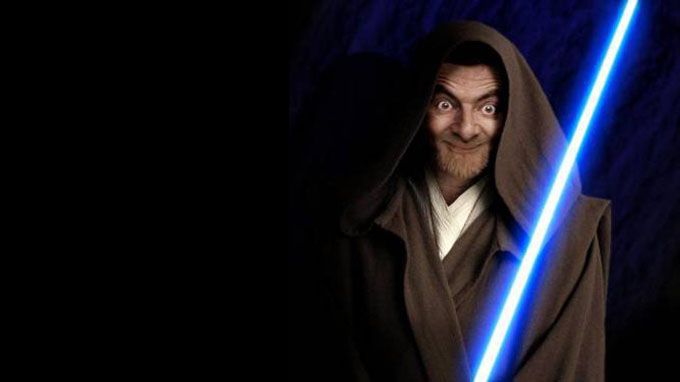 15. Is She Really Going Out With Him? Is She Really Gonna Take Him Home Tonight? Nah.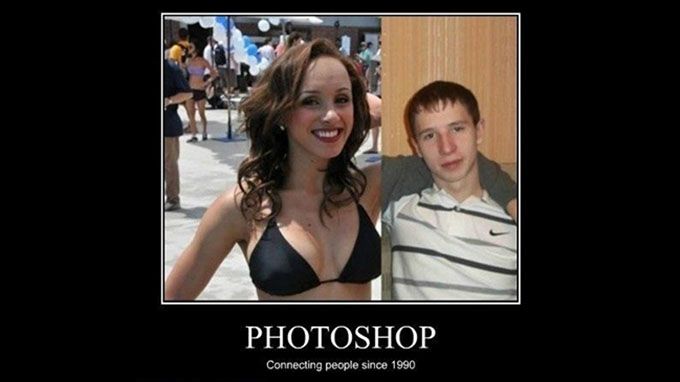 Source
16. Still More Authentic Than At Least Half Of Kimbo Slice's Actual Victories.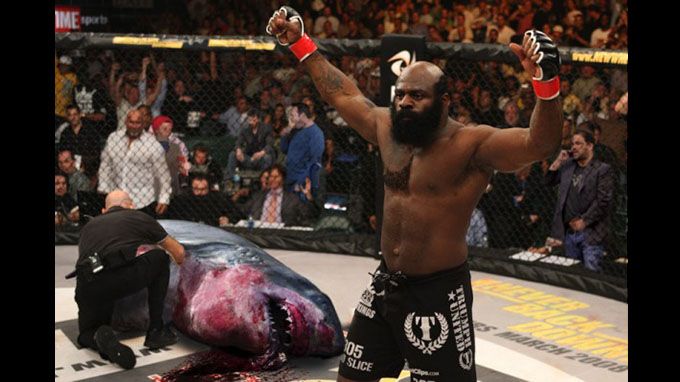 Source
17. Arnold Schwarzenegger As The Man Of Steel. If Not For Superman Returns And Superman IV: The Quest For Peace, This Would Have Been The Worst Movie Ever Made. Thank God We'll Never Know.
That's it, readers. Hopefully, these photo editing "failures" have inspired you to boot up that program, and see what kinds of bad Photoshop images you can conjure up!