There are many reasons why professionals go back to school to earn advanced degrees. For one thing, earning an advanced degree can teach you new skills and knowledge that will make you more valuable and versatile to an employer. Of course, finding time to earn such a degree isn't always easy. Sometimes, it's practically impossible.
Luckily, many advanced degrees, including business degrees, can now be earned online. These business degrees cover everything under the sun, from networking to managing operations, and even running a business itself. These degrees can make you more valuable in a number of ways and way more desirable to savvy, discerning modern employers…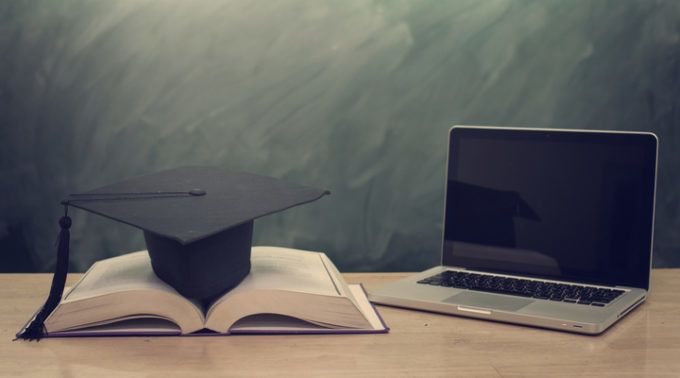 1. The Career Path Not Taken
Despite what most people think, our career paths are not linear. They twist and turn and branch off into a number of different directions. At the start, most people don't know exactly what they want to do in their future. Thankfully, a business degree can introduce the discerning businessman to a number of different options; many of which they might not have considered before.
The skills learned in seeking an online business degree can open up options to a variety of careers including sales and marketing, management, and administrative fields. You could work for a PR firm, a consulting group, an education company, financial advisor, or a burgeoning software powerhouse. The sky's the limit!
2. Jobs a' Plenty
Technology is growing by leaps and bounds every day and thanks to these frequent advancements, the business landscape is changing right along with it. Yet just because the jobs are changing, that doesn't mean the need for business skills have changed. The business world is always looking for managers, financial experts, marketing geniuses, HR professionals, and savvy entrepreneurs who are able to evolve along with the business.
Earning an online degree in business can demonstrate to prospective employers that you possess the skills necessary to be not just a competent business professional but an undiscovered asset they had no idea they needed.
3. A Multitude of Skills
The skills you pick up while earning a business degree can be used across all manner of industries. The products and services may change but the fundamental skills of business don't vary from company to company, nor do the management and leadership skills needed to be successful
Despite technological advancements, you don't need technical knowledge to excel in business. All you need is a rich understanding of business, one that can be achieved by studying the fundamentals. By majoring in business, you will learn that building relationships and adding value to companies may be worth more to them than all the subject matter experts in this ever-changing industry.
4. An Easy Path
Thanks to the introduction of the internet, learning what new options exist for an online business degree is easier than ever. You don't need to spend four years and hundreds of thousands of dollars to get an education. Many leading universities offer business classes online that can be taken from anywhere, even the comfort of your own home.
This means that most business-conscious people can still focus on their jobs and personal lives without having to sacrifice their chance at an advanced degree. Students will be able to receive the same quality of education online as they would in the classroom at a fraction of the price and on their own schedule. Get started by researching your business degree online today.