There are a few occasions in life where you absolutely have to get dressed up, and weddings are one of them. However, dressing up for a wedding is different from dressing up for the club or another type of event.
If you haven't attended many weddings, you may not have a good understanding of the way you should dress at one. Not to fear: read on for useful wedding guest attire tips!
First things first: Read the invitation
In some cases, the formality of dress expected of the wedding guests will be explicitly written on the invitation. For example, the invitation may specify that the wedding is black-tie, formal, semi-formal, casual, etc. In some cases, the bride and groom may want their guests to wear something specific to fit a theme, (for example, Hawaiian-themed dress) or they may request everyone wear a specific color. By all means, follow these instructions if they are given. The same applies if the bride or groom tells you the dress code directly.
General rules for women and men
If it is not specified whether the wedding is formal, casual, etc., you generally can't go wrong in assuming the dress code is semi-formal. If you follow this rule, you'll typically be one notch less dressy than the wedding party and will look both classy and respectful.
For women, semi-formal means …
A cocktail or evening dress, pant/skirt suit, or dressy blouse with a skirt.
For men, semi-formal means …
A suit, with or without a tie (a tie increases the formality).  If you do not own a suit, you should at the very least wear dress pants with a dress shirt, sport jacket/blazer, and tie.
Generally, you want to err on the side of formality if you're not sure. How do you know if the outfit you're considering is too formal? If you find yourself wearing a floor-length gown with evening gloves or a tuxedo and bow tie, you've probably gone a little too far.
Other general rules:
Ladies, do not wear white.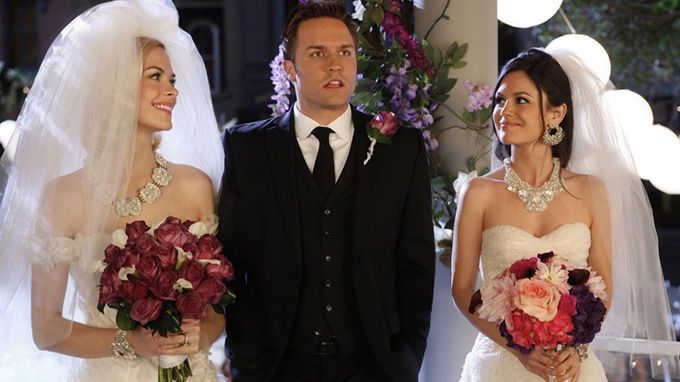 Women should never wear white, or even off-white, to a wedding, unless you have been explicitly instructed to wear white. Otherwise, it will look like you are trying to compete with the bride, and you'll probably get a lot of dirty looks (even if the bride herself doesn't notice).
You should never wear jeans to a wedding (unless, again, you have been instructed to do so by the bride or groom). It doesn't matter how much the jeans cost; it is a sign of disrespect. Even to an informal beach wedding, you should wear a sundress or slacks with a collared shirt.
Take a cue from the venue.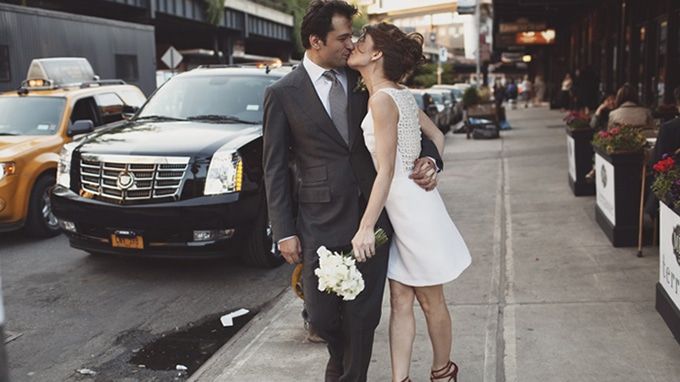 The wedding and reception venue partially dictates how formally you should dress. For example, to a church wedding, you might dress conservatively and semi-formally, while if the event is taking place at the fanciest nightclub in town, you might wear something dressier and less conservative. If the reception is taking place at a clearly informal venue, like Dave and Buster's or Chuck E. Cheese's, then you just need to dress one notch dressier than you normally would at this kind of establishment.
Note the season and time of day.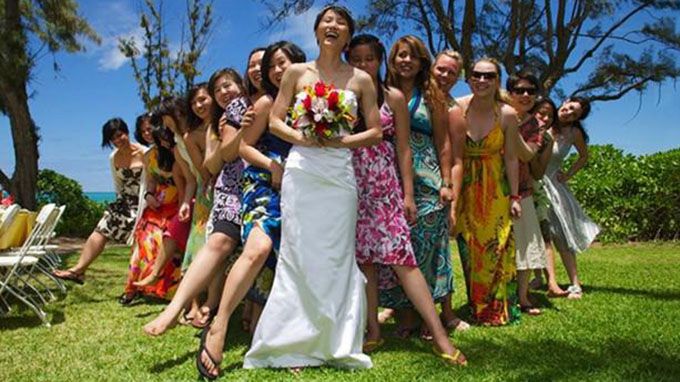 Daytime weddings are typically a bit more casual than nighttime weddings. The time of day also affects the type of colors you should wear; wear lighter colors during the day and darker colors at nighttime. Similarly, people often like to wear lighter colors to spring and summer weddings, and darker colors to fall and winter weddings.
Don't wear anything too flashy.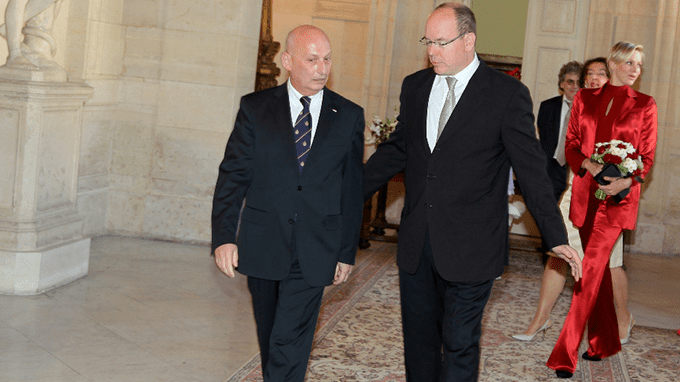 It is rude to wear anything to a wedding that makes it look like you are trying to attract attention to yourself. People should be noticing the bridal party, not the guests. To this end, avoid sexy club-wear – like a tight, super-short dress or a very low-cut top – and clothing that is shiny, sequined, or otherwise attention-grabbing.
Wear something you'll be comfortable in.
Including the reception, most weddings last for several hours. Thus, you want to wear something you will feel comfortable in for half a day. Worst case scenario, wearing something uncomfortable to a wedding could cause an embarrassing fashion faux pas – you might split your super-tight pants on the dance floor or take a tumble in your six-inch heels after having a couple too many drinks at the open bar. With your distracting, inappropriate appearance, you'd then be in violation of half the rules on this list!