If you're attending a wedding, you know you need to bring a card and a gift. You can probably select a gift from the couple's wedding registry and choose a card with a nice, professionally written message, but the one part of this package that requires some creativity on your part is the personal message you write inside of the card – simply signing your name won't cut it.
Stumped on what to write? Read on for some ideas for what to write in a wedding card.
Creating a Personal Message
The trick to figuring out what to write in a wedding card is to write from the heart. Ideally, your message should come across as personal rather than generic. Here are a few pointers for writing a heartfelt, personal message.
Be honest – as long as your thoughts are positive and complimentary, that is! How do you feel about the couple and their marriage? What do you hope for them in the future?
The message should reflect your relationship. That is, the closer you are to the bride and groom, the more personal your message should be. How to make a message more personal? Talk about a memory you have of the couple or about the unique qualities of the bride and groom that make them so well-suited for each other.
It is OK to include some humor, if this reflects your relationship with the couple, but leave out any crass comments or jokes that could be misconstrued.
If you are sending a wedding card in the mail because you cannot attend the wedding, make sure to include a heartfelt apology that you cannot attend.
The message you write doesn't need to be that long. Three to five well-chosen sentences should do just fine.
Common Words in Wedding Messages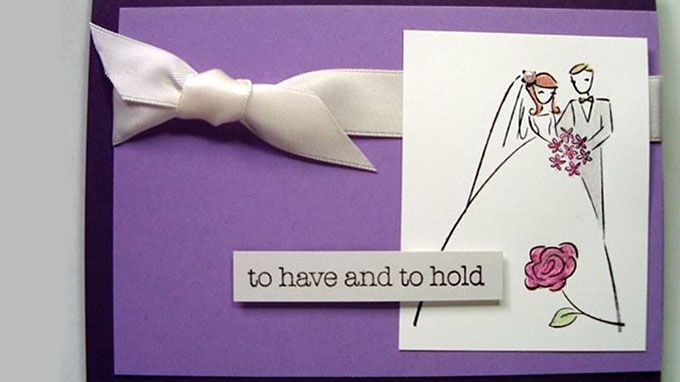 Got writer's block? This mini word-bank of key words commonly used in wedding card messages should help get the creative juices flowing. If you're short on time, choose a handful of these words and write some sentences around them (sentences that make sense and are appropriate, of course) and you'll be good to go!
Congratulations, marriage, wedding, blessings, celebrate, cherish, love, eternity, God, union, happiness, special, lifetime, wish, adore, friendship, wonderful, beautiful, bride, groom, joy, journey, bloom, romance, sweetness, adventure, strength, best, dreams, grow, together, sweetness, companionship, milestone, honeymoon, memories, partner, future, prayers, join
Quotes for Wedding Cards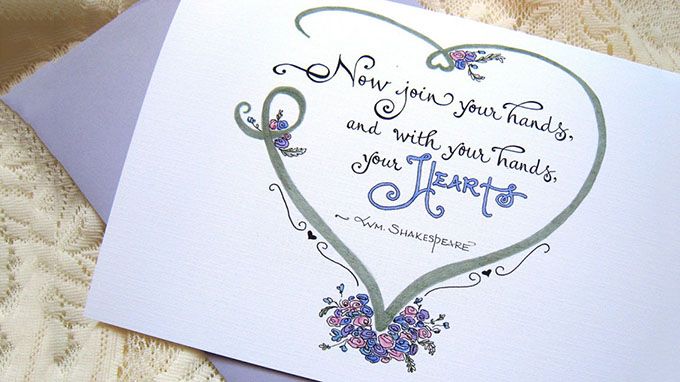 If you want to add some thoughtful and profound words on marriage, or you simply can't think of enough things to write on your own, consider including a quote about love or marriage in your message. Here are a few good ones to get you started.
"Insomuch as love grows in you, so beauty grows. For love is the beauty of the soul." ~ St. Augustine
"There are three things that last: faith, hope, and love, and the greatest of these is love." ~ 1 Corinthians 13:13
"Love does not consist in gazing at each other, but in looking outward together in the same direction." ~ Antoine de Saint-Exupery
"Marriage is like a golden ring in a chain, whose beginning is a glance and whose ending is eternity." ~ Kahlil Gibran
"Love is a fire that feeds our life." ~ Pablo Neruda
Sample messages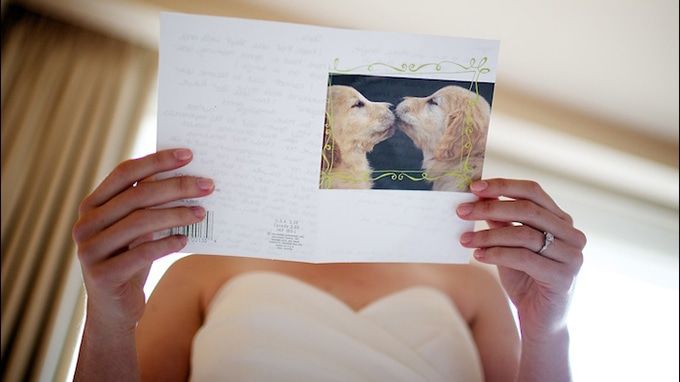 Worst case scenario: it's ten minutes before you need to leave for the ceremony, and you still haven't written anything in the card. Or maybe you really don't know the couple too well and therefore can't think of anything personal to write. It's not the end of the world – use one of these prewritten messages, or take one and change around the words a bit to make it your own.
Wishing you lots of love and happiness on your wedding day. May this day be the start of a blessed and exciting life with one another. All the best to you both.
Congratulations on your wedding, and thank you for letting me be a part of your special day. This wedding is such a joyous occasion because it is so easy to see that you two are perfect together and will create so much happiness with your union. May you love and cherish each other for the rest of your days.
Our most heartfelt congratulations to the bride and groom. The love you share is an inspiration to everyone who knows you. We wish a world of happiness to the beautiful couple!