The definition of a serial killer is: "A person who murders two or more people, in two or more separate events over a period of time, for primarily psychological reasons."
However, in order feature on our list of the worst serial killers, two victims doesn't even come close!
In the history of the world, serial killing has occurred probably since man first stood up on two legs- and doubtless also before.
Given such a vast source of claimants to the title of "worst serial killer," our Life Daily team decided to focus on 20th century killers only – and there are plenty of them.
One extraordinary aspect of our research revealed that the most prolific serial killers come from South America and the former Soviet Union – four from each area on our list of ten. Surprisingly, The United States only managed one entry.
The other interesting fact to note is that all the worst serial killers were men – and most of the victims were women and children.
Something to reflect upon as you browse through the list:
1. Pedro Alonso Lopez – Period 1990's – Victims 310/350+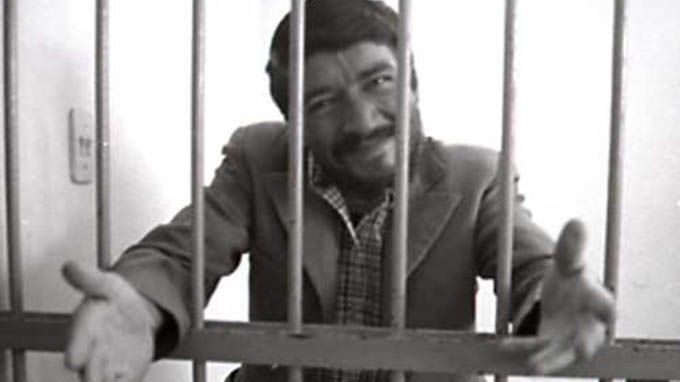 Because he operated in Columbia, Ecuador, and Peru, this child-murderer and rapist was known as "The Monster of the Andes". His victims were young girls between the ages of 8 and 12. He was onvicted in 1983 of killing 110 young girls but confessed to killing over 300.
Incredibly, though he may be the most prolific serial killer of the 20th century, he was released in 1998.
2. Luis Garavito – Period 1990's – Victims 172/400+
This child-murderer, torture-killer, and rapist known as "La Bestia" ("The Beast") also operated in Columbia. He was convicted of killing 138 victims but suspected of murdering over 400 – mostly street children. Garavito has served one of his sentences, but there are another 20 prosecutions against him preventing his release.
3. Daniel Camargo – Period 1974-1986 – Victims 150+
Yet another child-murderer from Columbia and Ecuador, he was believed to have possibly raped and killed over 150 victims, primarily young virgin girls. He confessed to killing 72 victims, and was imprisoned with Pedro Alonso Lopez.
He strangled young girls in Colombia and was arrested, but he escaped from prison and started killing again in Ecuador. He was re-arrested in 1989 and killed in jail.
4. Pedro Rodrigues Filho – Period 1967/2003 – Victims 100+
And another killer from South America; this time, Brazil. He was convicted and sentenced to 128 years, but the maximum term in Brazil is 30 years. He has claimed to have killed over 100 victims, 47 of them inmates. He also killed his father – and ate a piece of his heart. He killed his first two victims at the age of 14, and was first arrested in 1973.
5. Serhiy Tkach – Period 1984-2005 – Victims 80/100
The first serial killer on our list NOT from South America! He operated in the Soviet Union and Ukraine. He was a former Ukrainian police criminal investigator who suffocated girls aged between 8 and 18, and performed sexual acts on their bodies after they were dead. He claims to have killed 100.
6. Ahmad Suradji – Period 1986-1997 – Victims 70/80
He was convicted of strangling at least 42 women and girls in a series of ritual slayings in Indonesia. He believed that their deaths would give him magical powers. He was executed by firing squad on 11 July 2008.
7. Gary Ridgway – Period 1982-2000 – Victims 71/90+
He was the United States' most prolific serial killer. He was a truck painter, and confessed to killing 71 women. He was also known as "The Green River Killer." He almost exclusively targeted sex workers from Seattle. He was suspected of killing over 90 victims, confessed to 71, and was convicted of 49. Ridgway is incarcerated at Washington State Penitentiary in Walla Walla, Washington.
8. Alexander Pichushkin – Period 1992-2006 – Victims 60
Best known by the name of "The Chessboard Killer, " he was convicted of murdering 48 victims and suspected of killing 60. He actually claimed to have murdered 62 people, because he didn't know that two of his victims had survived. His stated goal in life – to become Russia's most prolific serial killer!
9. Andrei Chikatilo – Period 1978-1990 – Victims 56
He operated in Russia, and was variously known as the "Butcher of Rostov", "The Red Ripper", or "The Rostov Ripper," he was convicted of the murder of 53 women and children and executed in 1994. As an observation on the Russian justice system, it was reported that another man had been previously convicted and executed for the same crimes.
10. Gennady Mikhasevich – Period 1971/1985 – Victims 43/55
He strangled females in the Soviet Union and Belarus. Besides killing, he robbed his victims of money and valuable items – which he would sometimes give to his wife as a gift!
Those who qualified for inclusion on our list of worst serial killers represent an aspect of the human psyche we would rather ignore.
It is easy to understand how one person can kill another in an act of passion, or self defense. It is almost impossible to comprehend mass killing.
What do you feel about serial killers? Did you note that very few received the death penalty?
Share your thoughts with our readers by using the comments feed below.